Welcome!
Welcome to the Church of St. Ignatius Loyola, ministering to the Manhattan community since 1851. Entrusted in 1866 to the administration of the Society of Jesus, St. Ignatius Loyola Parish today continues to be staffed by Jesuit priests and lay men and women. read more
News & Announcements
Of Interest
Christmas and New Year's Mass Schedule
Click here to view our Christmas and New Year's Mass Schedule, which includes the listing of music being sung at the Christmas Eve and Christmas Day Masses.




.

St. Ignatius in the News
Catholic New York spoke with pastor Fr. Dennis Yesalonia, S.J., in advance of our Sesquicentennial Celebration in October.
Click here to read the article from this week's issue on why the Church of St. Ignatius Loyola is a parish that "Aims 'To Do More'."




.

FORMED:
The Catholic Faith
On Demand
Discover all the best Catholic content in one place. Entertaining movies, enlightening programs, inspiring talks, and a great selection of popular ebooks.
To register:
- Visit https://formed.org/?code=JM4KZX
- Then, once on the FORMED site, click on the button marked Register: Sign up free using your parish code, which is located in the lower right-hand corner, and then enter our code JM4KZX (all uppercase letters).




.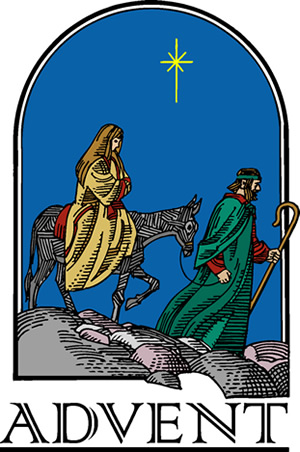 Brochure:
Advent at the Church of St. Ignatius Loyola
Click here to view our Advent 2016 brochure, which features a detailed listing of the events & activities being held at the
Church of St. Ignatius Loyola during the season and an overview of our Christmas Eve & Christmas Day Mass schedule.




.
Pope Francis' December Prayer Intentions
The Apostleship of Prayer receives monthly prayer intentions from Pope Francis and urges Christians throughout the world to unite in prayer for those intentions. The reflections below seek to illuminate the Holy Father's concerns.




.
Video: Sesquicentennial Celebration Weekend
On Saturday, October 29th & Sunday, October 30th, during our Sesquicentennial Celebration, we held, on those respective days, our Street Fair and Sesquicentennial Mass.
We invite you to look back with us with a photo presentation featuring highlights from that momentous weekend.





.

2016 Wallace Hall
Christmas Pageant
Sunday, December 18th
Immediately following the
11:00 AM Family Mass
We hope that your family will join us in this celebration of our Lord's birth. There is a role for everyone!
To participate:
1. Complete the online registration form, found here.
OR
2. Download this form and return the completed form to the Parish House or email it to the address listed on the form. The deadline for registration is Friday, December 9th, by 11:59 PM.
Please note: Two rehearsals are required: Sunday, December 11th (at 12:00 PM Noon) & Sunday, December 18th (at 9:30 AM). Both rehearsals will be held in Wallace Hall.