Welcome!
Welcome to the Church of St. Ignatius Loyola, ministering to the Manhattan community since 1851. Entrusted in 1866 to the administration of the Society of Jesus, St. Ignatius Loyola Parish today continues to be staffed by Jesuit priests and lay men and women. read more
News & Announcements
Of Interest
Fr. Dennis Yesalonia, S.J., Appointed as Next Pastor of
St. Ignatius Loyola
Congratulations to Fr. Dennis Yesalonia, S.J., who has been appointed the Pastor of St. Ignatius Loyola as of June 1st.
To read a letter from Fr. John Cecero, Provincial of the Northeast United States Province of the Society of Jesus, announcing the appointment, click here.


.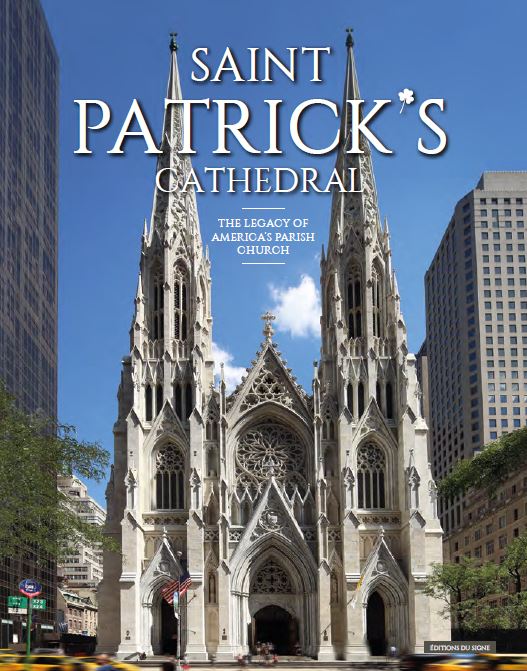 Lecture — St. Patrick's Cathedral: The Legacy of America's Parish Church
Tuesday, May 3rd at 7:00 PM
The Sheen Center for Thought & Culture, 18 Bleecker Street
Join His Eminence, Cardinal Timothy Dolan, and a panel of experts for a discussion on the history and historic restoration of one of the American Catholic Church's crown jewels, as commemorated in the new book, St. Patrick's Cathedral: The Legacy of America's Parish Church.
Moderated by WPIX reporter Magee Hickey, the panel will include Msgr. Robert Ritchie, Rector of St. Patrick's Cathedral, author Terry Golway, journalist Kathryn Jean Lopez, and Andy Bast, Senior Principal with Zubatkin Owner Representation.
A book signing opportunity with Cardinal Dolan will follow the panel discussion. The book can be purchased at the event or in advance with your ticket.
Tickets: $10/Ticket and Book: $30
To purchase tickets, click here or call 212-925-2812.


.
Concert: Psalms, Hymns & Spiritual Songs
Wednesday, May 11th at 7:00 PM
The season concludes with a rousing celebration of music for unaccompanied choir: Aaron Copland's 1947 choral concerto In the Beginning, Philadelphia composer Jennifer Higdon's Sanctus, and Carmina mei, cordis by award-winning Minnesota native Abbie Betinis. Spirituals arranged by Harry T. Burleigh, Hall Johnson, Adolphus Hailstork, and others completes what promises to be an exciting event.

Click here for more information and to purchase tickets.


.

The Refugee Voice from Jesuit Refugee Service/USA
The Refugee Voice is a series of occasional papers describing forced migration and the major issues that underlie them.
More than simply presenting abstract problems, it provides first-hand experiences from the refugees, internally displaced people, and other vulnerable populations with whom JRS works around the world.
To register to receive an electronic subscription to The Refugee Voice, please visit http://jrsusa.org/signup


.
The Cardinal's Annual Stewardship Appeal
The Cardinal's Appeal offers vital support to Catholic programs and ministries throughout the Archdiocese as well as in our own parish.
Please support the Appeal by making your pledge today.
Gifts can be made online at http://www.cardinalsappeal.org

.

Jubilee Year of Mercy
The Jubilee Year of Mercy, which concludes on November 20, 2016 — Solemnity of Our Lord Jesus Christ, King of the Universe — is, in the words of Pope Francis:
A time "for the church to take up the joyful call to mercy once more.
It is time to return to the basics and to bear the weaknesses and struggles of our brothers and sisters."
Click here to read the prayer of Pope Francis for the Jubilee.
To learn more about the Jubilee, including upcoming events commemorating the Jubilee, visit http://www.iubilaeummisericordiae.va/content/gdm/en.html