About Us
The Parish of St. Ignatius Loyola is a vibrant faith community administered by the Society of Jesus (Jesuits). Located on New York City's Upper East Side, the Parish offers a wide range of ministries and welcomes new parishioners and visitors.
This site will provide you with a glimpse into our Parish life, which includes daily and weekly masses, celebration of the sacraments, education opportunities and, our service and music programs. All of these elements work together to nourish the spiritual development of our parishioners and to reach out to the larger community within the city.
Operating within the framework of Ignatian spirituality and the Jesuit tradition, we seek to answer the Lord's call in our shared ministry as a true community of disciples, gathered in prayer and worship, sharing the Universal Church's mission of evangelization and service.
News & Announcements
Of Interest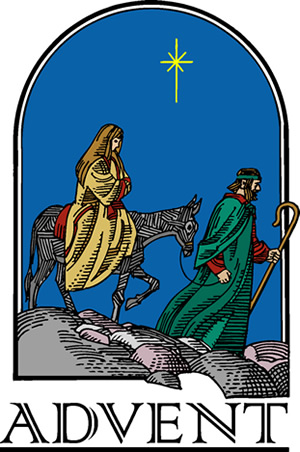 Daily Advent Reflection: December 15th
The Christ child comes, like every other child, to give the world a message. What message have I come to give?" — Anthony de Mello, S.J.
One of the key messages of the Advent season is always the message of hope. For Christians, hope has a distinctive theological meaning. It is not a synonym for wish or expectation, as in "I hope the rain stops" or "I hope to see you soon". Hope transcends any particular desire I may have. This is because Christian hope is based on God and on what God can do, and not based on any dream of my own. Someone once said that our calling as Christians is to be full of hope but free of our own expectations. Hope can survive the death of any particular expectation. One of the best descriptions of hope I know was given by Teilhard de Chardin, the French Jesuit theologian and scientist. "This is my faith", he wrote in one of his letters. "The future will always be more beautiful than the past." He could say that because Christian hope is based on God, and not on anything less. And God has the final word on the future.
—Rev. William J. Bergen, S.J., Senior Priest
.

Hospitality Ministers Needed for Christmas Eve and Christmas Day Masses
The Hospitality Ministry is in urgent need of hospitality minsters for our Christmas Eve and Christmas Day Masses.
If you are interested and available to serve, we invite you to sign-up at https://secure.rotundasoftware.com/l/enrollment/StIgnatiusLoyolaNYC.
To view our Christmas Eve and Christmas Day Mass schedule, click here.
.

Christmas and New Year Mass Schedule
Click here to view our full Christmas and New Year's Mass schedule, which includes the listing of music being sung at the Christmas Eve and Christmas Day Masses.
Copies are also available in the Narthex and the Parish House.

.

Church of St. Ignatius Loyola is now on Facebook!
Find us on Facebook to stay up-to-date on upcoming events and programs here at the Church of St. Ignatius Loyola.
Visit us at
https://www.facebook.com/churchofstignatiusloyolanyc/