Faith Formation
This information is being revised.
News & Announcements
Of Interest
Hallelujah! A Wallace Hall Community Choir
and Orchestra Recording
The Wallace Hall Choir and Orchestra of St. Ignatius recently completed its first recording project, which features the hymns, anthems, and service music of our 11:00 AM Sunday Family Mass.
This is a brief video introduction to the project, as well as an invitation for you to pick up a free copy of the album in the Parish House, and to consider auditioning for the Choir or Orchestra.
.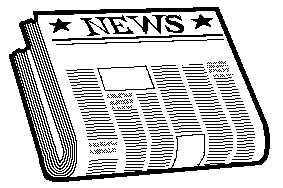 St. Ignatius in the Media:
How St. Ignatius, Pope Francis Carved My Way to the Priesthood
Click here to read a Newsday article by former parishioner and Ignatian Young Adults member Jake Braithwaite discussing how the Church of St. Ignatius Loyola and Pope Francis led Jake to enter the Jesuit novitiate.
.

Helping the vulnerable in Syria's conflict
More than 12 million persons — more than half of the entire population of the country — are in serious jeopardy due to the ongoing conflict in Syria. Humanitarian access to war affected populations within Syria is an urgent issue, while the inability to provide adequate assistance to meet the basic needs of refugees and host populations in Lebanon, Jordan and other countries of first asylum is a growing threat to both the protection of vulnerable people and the stability and security of the region.
Jesuit Refugee Service is working within Syria, in neighboring countries, along transit routes and within Europe to provide safe spaces for refugees and assist them with food and water, clothing, bedding and medicine, and counseling and education programs.
Your help is needed. Visit http://www.jrsusa.org/donate to make a secure, tax-deductible donation.