Faith Formation
This information is being revised.
News & Announcements
Of Interest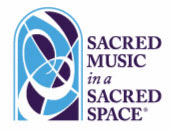 Concert: Choral Elements: Earth, Air, Fire and Water
Wednesday, September 28th at 7:00 PM
The four elements—earth, air, fire and water—portrayed in lush pieces for choir, harp and string quartet by W.A. Mozart, Gustav Holst, Frank Ferko, Frank Ticheli, John Kennedy and others. Includes a New York premiere by composer Julia Adolphe and poet Nahal Navidar.
For more information and to purchase tickets, please visit https://www.showclix.com/event/choral-elements-earth-air-fire-water
.

Video: The Journey to a Great Life: Men in Formation Speak About Their Call to the Jesuits
The video, produced by the Maryland and USA Northeast Provinces, illustrates the core of the Jesuit vocation through the men in formation. These men speak of how Christ has captured their hearts and how as Jesuits they pray, live in community, and serve the uniquely Jesuit missions with zeal.
To learn more about becoming a Jesuit, please visit http://www.BeAJesuit.org

.

When Words Fail Grace Abounds: A Jesuit Novice (and Former Parishioner) Reflects on His Chaplaincy Experience
Jake Braithwaite, a former St. Ignatius parishioner who is now a Jesuit novice, reflected on his time as a chaplain intern at Calvary Hospital for the Summer 2016 issue of Jesuit Magazine.
Click here to read about his experience.