Outreach
As a faith community in the Ignatian Jesuit tradition, we are especially mindful of our neighbors in need. We both practice hands-on charity and care for the sick and needy and advocacy against unjust structures in our society which oppress the poor and militate for war. In all of our outreach activities we collaborate with other Christian Churches and non-Christian Religious Congregations on the upper East Side of Manhattan and beyond.
News & Announcements
Of Interest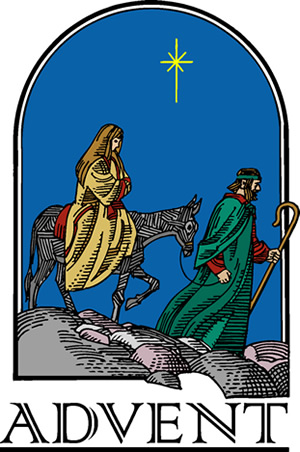 Daily Advent Reflection: December 13th
The Incarnation is a making new, a restoration, of all the universe's forces and powers; Christ is the Instrument, the Center, the End, of the whole of animate and material creation; through Him, everything is created, sanctified and vivified." — Pierre Teilhard de Chardin, S.J.
I love visiting the American Museum of Natural History, especially during the holiday season. A friend recently suggested I visit the Cosmic Pathway in a prayerful way to marvel at and meditate on creation and the universe. Amid the cacophony of the museum, I was suddenly struck with a wideness, with wonder and found that I could hear a song in my heart. The dramatic creation of the universe with matter colliding together to form stars and galaxies, planets and people, and the quiet Incarnation when Christ came into the world as an infant are two movements in the same symphony. Christ is the conductor of this song that plays in the heartstrings of all things created, calling us back to the Creator.
— Teresa Marie Cariño, Pastoral Associate
.

Hospitality Ministers Needed for Christmas Eve and Christmas Day Masses
The Hospitality Ministry is in urgent need of hospitality minsters for our Christmas Eve and Christmas Day Masses.
If you are interested and available to serve, we invite you to sign-up at https://secure.rotundasoftware.com/l/enrollment/StIgnatiusLoyolaNYC.
To view our Christmas Eve and Christmas Day Mass schedule, click here.
.

Christmas and New Year Mass Schedule
Click here to view our full Christmas and New Year's Mass schedule, which includes the listing of music being sung at the Christmas Eve and Christmas Day Masses.
Copies are also available in the Narthex and the Parish House.

.

Church of St. Ignatius Loyola is now on Facebook!
Find us on Facebook to stay up-to-date on upcoming events and programs here at the Church of St. Ignatius Loyola.
Visit us at
https://www.facebook.com/churchofstignatiusloyolanyc/